Welcome Announcements Participants Related Links My Address




Syllabus Homeworks Lectures Miscellaneous Files


Welcome to the home page for Physics 211, which is the first half of a year-long undergraduate course on nonrelativistic quantum mechanics. Physics 211 begins with the experimental foundation of quantum mechanics and then spends the rest of the semester developing a theoretical foundation with applications (further information is available in the course syllabus). In the spring semester, Physics 212 continues to provide a foundation and then applies this foundation to different topics in physics and chemistry.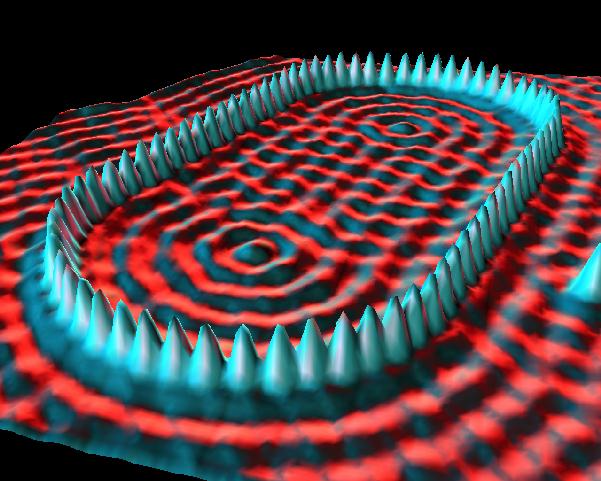 Scanning Tunneling Microscope (STM) image of density of electron states for a corral of Fe atoms on a Cu metal surface.
See the IBM STM Picture Gallery for related images and references, a tutorial explanation of how STM works, and the 1986 Nobel Prize awarded in part for the invention of the STM.
Announcements:
You can provide anonymous feedback to me about the course by using the following URL: Anonymous E-mail to Duke Faculty.
Fall 2000 Students:
Top of this page
Department of Physics